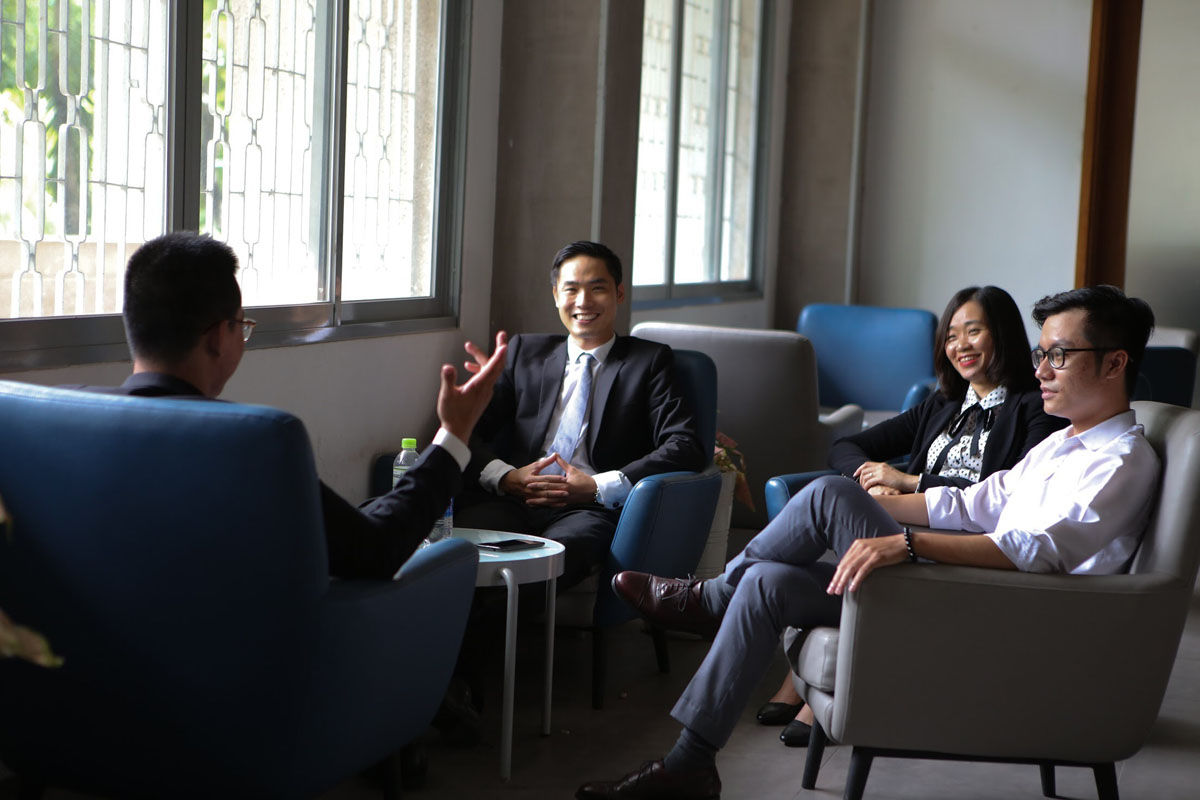 LTT & LAWYERS
LTT & Lawyers is a dynamic law firm. We provide commercial legal solutions and business legal services to both local and international clients.
The foundation for our development and competitiveness is our dynamic lawyers team. Our lawyers are adept in the latest technology and highly knowledgeable about their professions. Furthermore, our lawyers bring to LTT & Lawyers their wealth of experience which they acquired during their time practicing law at international law firms, reputable local law firms and multinational corporations. Therefore, we can provide tailored, practical advice on complicated and large-scale transactions in Vietnam which involve multiple parties.
OUR VISION
LTT & Lawyers orientates itself to become part of the top 10 Vietnamese domestic law firms with the best customer services.
OUR MISSION
To develop a community of lawyers and businesses behaving civilly under the law.
CORE VALUES:
Integrity - Credibility - Dedication
Integrity
LTT & Lawyers identifies INTEGRITY as the guiding principle of all actions of individuals and teams.
LTT & Lawyers believes that acting with integrity will enable us to fully comply with all ethical standards of legal practitioners.
Credibility
LTT & Lawyers has been created and sustained thanks to CREDIBILITY, so we put credibility first and use it to build long-lasting relationships with Clients.
LTT & Lawyers focuses on developing human resources with high professional competence to maintain its credibility and tries its best to ensure that the work results meet all of our commitments to clients, especially for commitments on loyalty and service quality.
Dedication
LTT & Lawyers provides legal services with the dedication of lawyers for the benefit of clients and puts the client's interest above our own.
LTT & Lawyers wants our clients to receive an excellent service experience from us; and considers clients' satisfaction as the happiness of each individual and team.
LTT & Lawyers supports clients with our understanding and voluntariness; we only undertake clients' requests when capable.
COMPANY CULTURE
LTT & Lawyers attaches great importance to building company culture. Protecting and developing company is the driving force for development, and protecting company culture is protecting each individual in the team.
Accompanying development
LTT & Lawyers was founded by some 80s generation lawyers with the support and encouragement of many lawyers from the 60s and 70s generation in Vietnam. LTT & Lawyers is on a mission of building a young, dynamic law firm to guide and develop the future generation of lawyers. LTT & Lawyers aims to become a model to encourage many young lawyers who are intending to build more quality and reliable law firms in the legal market of Vietnam.
LTT & Lawyers aims to be the nucleus of cohesion and create exchanges and learning among young Vietnamese law firms. LTT & Lawyers are willing to serve as a bridge for young lawyers to learn and obtain valuable knowledge sharing from senior lawyers in the profession.
Our People
LTT & Lawyers meticulously selects each excellent individual from the community to find people who share the same views on core values to accompany. At LTT & Lawyers, the recruitment process emphasizes fairness, without any preference or favouritism for the relatives of each member of the organization in the selection of personnel.
LTT & Lawyers facilitates the development of every individual and recognises every individual's progress. All considerations and promotions for new positions are evaluated objectively, comprehensively and measured by clear criteria.
Social Responsibility
LTT & Lawyers encourages a sense of responsibility to the community through practical activities:
Building and managing a forum for legal practitioners – lawyers, a place to share knowledge and inspire new Vietnamese law graduates and generations of young Vietnamese lawyers.
Appointing qualified lawyers to lecture at universities; participating in law dissemination projects of the Ministry of Justice; training and development of commercial mediators.
Consulting and protecting disadvantaged workers in the community; participating in book projects to serve the community.
Participating and expressing opinions in discussions on many legal issues in public press agencies.
Contributing professional opinions in state law-making projects.
Performing many community volunteering activities.
Facilitating equal working conditions and environment for female employees;